Most Financial Advisors have websites today; however, chances are you might be missing 3 or more critical items from your site.
Truth is, having a well built and optimized website can take a lot of time and dedication. I've been involved in the Online Marketing space for over 10 years now and I still have to go through a checklist to make sure I don't miss any of the critical items I'm about to share with you.
Many independent financial advisors need help with their websites. All things considered, they didn't start a new business to design or make websites (at any rate the majority of them didn't). A well designed and created website can generate leads and create business. You simply need to know what's critical.
With Financial Advisor Marketing in mind, I want to share this information with you so that you've got the basics covered for your existing website or a new one you're working on ;).
Financial Advisor Marketing Websites Critical Items
Here are 7 critical items every Financial Advisor Marketing Website can benefit from:
1) Easy-to-Spell & Remember Website Address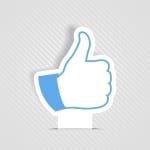 The name of the game is for your prospects and customers to remember your site. The shorter, the better. And don't spend your money buying up all the .net, .us, .biz extensions. Stick to the ".com" and you'll be fine.  If you need to get some ideas for domain names, check out this site: http://www.namemesh.com/
2) A Clear Description Of Who You Are
As soon as someone lands on your website, it shouldn't take them more than 3 seconds to figure out exactly who you are and
what do you do. That generally means stating your company name and the type of services that you offer to potential clients. Make sure your website clearly points out "This is the website you were looking for. Yes, we can help you with that – Welcome!".
3) Easy-to-find contact information
Don't make it difficult for your visitors to find your contact information.  The best place for your contact information is to the top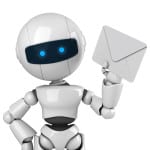 right corner of your home page. The phone number is often the most searched for piece of information. Include it at the top and bottom of every page on your site if possible. Don't forget also to include a "Contact Us" page in your Menu.
4) An Email Address That Matches Your Sites Address
You have no idea how many times I've come across emails from financial advisors that use  [email protected] or [email protected] email address. Do yourself a favor and don't use free email addresses. You have to look professional when reaching out to potential customers. Get an email that matches your website address. You can usually get them with your domain registrar (Godaddy, etc…). Also try Google Apps for Business, it's $5/mo per user. It's very inexpensive to get your own custom email.
5) A Clear Call-To-Action
This is where you, the Financial Advisor, stop giving information and ask for their business.  Your website needs one focused call to action, whether this is "Schedule a time to talk with us," or just "Call us." Make it stand out. Tell your visitors exactly what the next steps are. Do not assume that they will know where to click to contact you, or they will instinctively email you to setup an appointment. If you want them to sign-up for a free consultation, then clearly spell it out in either a banner ad, or a sign-up form on your site. Make sure to highlight your Call-To-Action.
6) Fast And Reliable Web Hosting
The last thing your visitors need is to sit in front of their computers staring for more than 10 seconds at a "loading" sign on your website. Don't get free web hosting. Get a reliable, fast hosting provider that can deliver the goods. There's a ton of them out there. If you happen to have a WordPress site, we recommend WPEngine.com (affiliate link). Fast and reliable for only $29/mo.
7) Testimonials And Reviews
One of the biggest flaws in marketing is the following: People are usually skeptical and don't believe what we say about our company/product/etc… But, as soon as someone else says something about our company, they believe it then. So if you have one testimonial or 10, make sure to put them all on your website or link to them if they are on a third party website. If you have video testimonials, those are even better. Make sure to check with your compliance department regarding testimonials.
This post would not be complete without a list of some great Financial Advisor Websites. Here are 5 websites that I believe are doing an excellent job:
Which ones are your favorites?
If you are a Financial Advisor and have a website or are in process of creating one, make sure to add these critical items to your website. Your visitors should have enough information available to go from prospects to customers. If you have any questions, please leave a comment and I will respond to them. Also, please share, like, tweet, etc.. if you found this information helpful.